Building Surveyor Maidstone
Independent Chartered Surveyor
Kirk-Brown Ltd is an independent family company with expertise in the local area. We pride ourselves on being available to help you whether it is the purchase of a new home, a commercial survey or a building project. We offer high-quality work, which makes us outstanding in the local area. We value the personal approach, which shows in the referrals and recommendations we receive.

---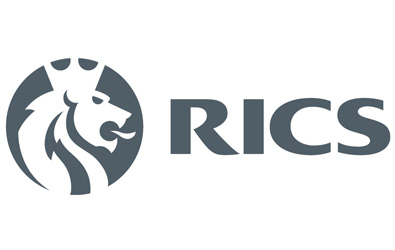 We are an RICS, the Royal Institution of Chartered Surveyors, accredited company.
The RICS is a professional institution that has the mandate of accrediting professionals in the following areas; land, infrastructure, property, and construction. They have been setting the industry standard for surveyors of all types in the last 150 years.
RICS Surveyors in Maidstone
As chartered RICS surveyors, you can count on us to provide nothing less than the best quality service. We are proud to be meticulous and methodical in our approach to producing an accurate report with reliable results.
We provide the following services:
Superb service, friendly, carried out a comprehensive and clearly reported survey. by Lloyd - Home Buyers Survey Tunbridge Wells ★★★★★

Excellent service. The Report was very informative. Good value for money. Would recommend. Customer service was brilliant - nothing too much trouble. Very friendly. by Christine - Home Buyers Survey Rochester ★★★★★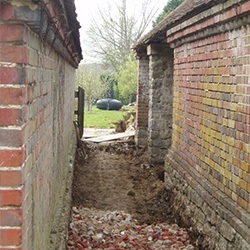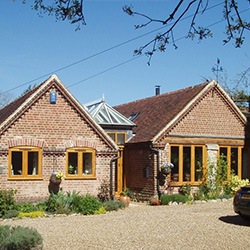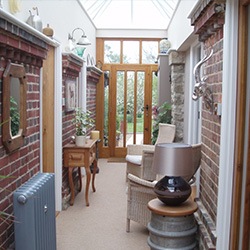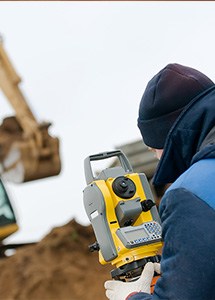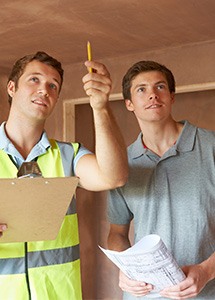 Types of Property Surveys
---
Property always has a lot of technical terms. In case you have the intention of buying a property, you may consider carrying out a survey. A survey will help you analyse the condition of the property, as well as ensure you get value for money.
Unbeknown to most, there are multiple types of property surveys available, each suitable for different applications. Kirk-Brown Ltd is experienced in all aspects of property surveys, and we'll be more than happy to offer guidance and advice if you are unsure which one is suitable for you.
Building Survey:Previously referred to as the Structural Survey, it's an in-depth survey in which the surveyor inspects all visible and accessible parts of construction, including the roof, windows and flooring. The surveyor will typically spend a day on site then produce a detailed report on the condition of the building. The report should highlight any defects and significant issues which should be acted upon.
Mortgage Valuation Survey: This type of survey will only focus on the value of the property at the time. It does not go into any further details concerning construction. As the name suggests, this survey serves to prove to the lender that the property is worth the value.
Home Buyers Report: This is a more in-depth survey that goes further into looking into the condition of the property such as dampness and other hidden issues. This survey is carried out based on the directions of the home buyer to the surveyor.
Home Condition Report:This survey simply describes the condition of the property without going into too much detail; it's predominantly commissioned to identify any legal issues revolving the property such as boundary disputes. This survey is suitable for newer homes which are unlikely to experience structural component failure.
Chartered Surveyors Kent
Our surveyors have the membership of the Royal Institution of Chartered Surveyors (RICS). This ensures that standards are not compromised. The RICS always ensures its members adhere to the correct standards and carry out the most accurate surveys with due care and attention.
As chartered surveyors in Kent, we offer the best services from our committed staff, who are highly experienced and knowledgeable. Apart from experience we never compromise on standards, for this reason, we continuously invest in training to be compliant with the latest technology and equipment.
Home Survey Reports
---
There are different types of homes that require different types of surveys. This is often carried out before the purchase of a property to provide detailed information such as the boundary and any existing agreements and highlight any aspects which need to be addressed by the new homeowners.
The other home survey report is the condition of the home report also known as Home Condition Report. This report will give you detailed information about the property condition, risks, and legal implications. Kirk-Brown Ltd have worked on properties of all sizes and nature. If you have any questions regarding our services, please don't hesitate to get in touch to speak to a member of our friendly and knowledgeable team.
Residential Building Survey
---
A residential building survey is a very important task to put into consideration. This should be carried out with care and in accordance to set standards. It's usually carried out to establish the condition of a residential property, often before purchase to assist in accurately determining the value. The surveyor will produce a detailed report on all aspects of the property including the boundaries and any underground infrastructure.
Kirk-Brown Ltd are experienced in carrying out building surveys on residential buildings of all sizes. From our central location in Maidstone, we provide our services across Medway, Tonbridge and Cranbrook. If necessary, we can provide our services further afield across Kent.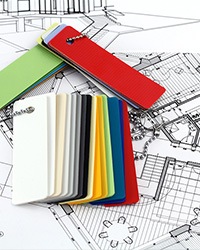 Planning Advice Kent
---
At Kirk-Brown Ltd, we are committed to offering the best surveying services to our clients in term of property management. Whether you need a home buyer's report for a potential property or a detailed home condition report to get a detailed evaluation, you can count on us to provide an accurate and comprehensive report.
We always ensure we help owners achieve their objectives concerning investment. The other important service we provide is in meeting statutory obligations. We offer insights in terms of property and ensure that we keep you well informed.
Kirk-Brown Ltd
West Farleigh
Maidstone
Kent
ME15 0PE