Building Survey
Building surveys are a way of understanding the condition of a building. It is advisable for listed buildings, old buildings more that are over 75 years old and buildings that are reconstructed or remodelled. If your concern is in a particular area of the building, then the survey can be limited and focused on that particular area. Building surveys need an investigation of the planning inside and outside the house.
The survey covers all the minute details about construction regardless of the size. An assessment of the woodwork and a report on the condition of the drainage and insulation is also done. The materials used in the construction of the building are also studied. Location of the building is also analysed during the survey which offers a clue to any potential future problems.
If a detailed survey isn't conducted, then renovating or remodelling that house may be costly to the potential buyer. Building surveys will allow us to negotiate the price of the house. The survey should only be carried out by an experienced and certified professional. Building survey report involves a technical and material report. The surveyor's report is much longer in a surveyor's format. They can also advise on the boundary and party wall conditions.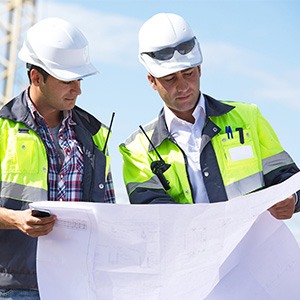 Building surveys are designed to bring light to the faults in the construction or remodelling of the building. Over time, the building may be affected by slow issues such as seeping damp or accumulation of stress, in which case the damage may not be apparent. In such case, building surveys can analyse the weakness of the construction. They should have excellent knowledge of different materials used for construction from olden days to present day.
Do you require a building survey report?
Book your Building survey report today.